The next W0TLM class will be offered - April 2 thru 9, 2022. It will be a combination of Zoom and in-person sessions for the Technician Class License. Registration should begin February 1, 2022.  The in-person venue will be at the Woodmoor Barn on April 2 and 9 (Saturdays), so pass it around, let's invite people to join us.
Weekly Net.  We need volunteers to act as the net control station during our weekly net. Please volunteer. If each member of the club would take one net per year, we would have every net covered. The current schedule for Net control operators for our FM Net: 
December 6 -   N0OLD Dan
December 13 – KF0MCB Logan
December 20 – W0HTH Bob
December 27 - We need a net control operator
January 3 - K0TRD Tricia
Our thanks to those who are volunteering to serve as Net Control Operators. We always need Net Control Operators, so please volunteer. This is a wonderful opportunity to improve your on-the-air skills. It is easy to sign up, just go to the Net Control signup page at the Club's website and follow the instructions. There is a simple script that is easy to follow.
Tri-Lakes Amateur Radio Association FM Net is held each Monday night (except 3rd Monday of the month which is the night of the Club's monthly meeting) commencing at 7:30 p.m. The Net is held on the NØXLF repeater located near Palmer Lake.  The NØXLF repeater frequency is: 147.075 MHz, +600 offset (i.e., 147.675 MHz). A 131.8 Hz CTCSS tone is required to access the repeater. We recommend leaving "tone squelch" off on your radio. Please add this to your frequency list. You may also access the Net through Echolink, NØOBA, node - 10079. The owners of the repeater had attempted to change the CTCSS tone during the first week in August, but have not proceeded to do so. The repeater frequency, offset and tone should not be changed at this time.
If you are Out, Get on the NØXLF Repeater. During the pandemic it's has been a great place to "hang out" on the NØXLF repeater. This should be your go-to place for FM. Don't forget that if ARES is using it (very infrequent) ARES has priority.
If you are into HF nets check this out: NetScraper
December 2021 No Club Meeting – Enjoy your holidays
December is YOTA ( Youth on the Air) Month. Check it out talk to some kids.
Solar activity: The activity dropped all last week but on Thursday it started to pick up, but appears to be down again.  There are numerous sites and ways to check and see where and what the chances are of that great contact.  One to check is W5MMW solar site info  Check it out.  Also this site provides solar data N0NBH
Want to work some great DX?  Study up on Greyline propogation and use it.  Here are a couple of good references:  Greyline1,   Greyline2  Also some really big DX coming up on the DX News:
KENYA, 5Z.  Ferdy, HB9DSP is QRV as 5Z4/HB9DSP from Malindi until
December 16.  Activity is on 20, 15, and 10 meters using SSB and
FT8.  QSL to home call.

BHUTAN, A5.  Peter, HB9DVG is QRV as A52CC from Phodrang until
December 21 while on work assignment.  Activity is in his spare time
on the HF bands using SSB and FT8.  QSL via N4GNR.

BAHRAIN, A9.  Members of the Bahrain Amateur Radio Society are QRV
as A950ND until December 16 to celebrate Bahrain's 50th National
Day.  QSL via EC6DX.

BAHAMAS, C6.  Brian, ND3F is QRV as C6AQQ from New Providence
Island, IOTA NA-001, until December 7.  Activity is on the HF bands.
QSL via EA5GL.

ANGOLA, D2.  Jose, PP2BR is now QRV as D2PR from Luanda.   Activity
is on 20, 15, and 10 meters using SSB.  QSL via operator's
instructions.
Another place to get DX updates is the NODXA newletter and website. Or maybe if you are an ARRL member sign up for the ARRL DX news bulletin. 
Podcasts of interest:
QSO Today - Episode 377– Stephen Houser – N1SH Stephen Houser, N1SH, was essential to helping Rex Harper, W1REX, present his Build-A-Thons at the QSO Today Virtual Ham Expos with multi-camera coverage of Rex's project demonstrations.  Stephen had early exposure to amateur radio and  was no stranger to our hobby years before he got his first license. Stephen has a strong interest and expertise in computers, programming, building projects, and he makes his own contributions to our interesting hobby.
Ham Radio Crash Course – Wasps, Snakes & Ham Shack Tools - KN6NWZ, and his "reluctant wife" KN6NWZ - talk about finding VHF/UHF on the air, year end preparations including free preps, and ham shack tools.
ARRL's Eclectic Tech - Episode 48. T ake a deeper dive into the 1921 Transatlantic Tests with Clark Burgard, N1BCG..
ARRL's On the Air – Episode 23.  Q-Signals are as old as amateur radio itself and they are still in use today. Although originally intended for CW use, you'll hear them in voice communication as well.
There are also a number of Youtube Hams that put out some good reference material.  You can look these up on Youtube but some I follow are :  K6UDA, KM6LYW, KM4ACK, & Dave Casler (KE0OG) who also has class training videos and does some for ARRL and has a weekly or more episode of "Ask Dave".
Local Educational Events.  There are several online educational events scheduled for this year.
2021-12-11, 08:30, Mike K0NGA
DMR Programming Lab. This class will be a hands-on lab about programming DMR Radios. Bring your DMR radio and a laptop.
2022-01-08, 08:30, James KI0KN and Mark N7CTM
Motorola and Kenwood Radio Programming Lab. How to program commercial radios from Motorola and Kenwood for DMR, analog and P25. Managing code plugs. Special topics like use of older radios for packet stations, DMR roaming and data transmission.
2022-02-12, 08:30, Various
NerdFest. A bunch of short presentations on esoteric topics in ham radio.
2022-03-12, 08:30, John W0VG, Willem AC0KQ, Chris K0SWE and Gary WB5PJB
Data Transmission via Radio. HF, VHF and UHF data communications using packet, pactor, VARA and related methods. How to use WinLink, BPQ and PAT to send and receive messages.
2022-04-09, 08:30, Rob N0RPF
Baloons and things relating to. Rob and others from EOSS Edge of Space Sciences will present on baloons, pico-baloons, and other high flying interests.
2022-05-14,  08:30, TBD -
Applications of Software Defined Radio. Remote receivers and transmitters, direction finding, signal processing and other interesting applications of SDR.
Please go to the RM Ham University website to sign up for courses.  You will need to login to access the page, but if you are interested in in-depth talks, the RM Ham University offers them, the Saturday talks are 3+ hours long.
ARRL's new Learning Center has been launched. The ARRL has increased the offerings under this program, so please look at the expanded list of offerings. This Center will host a wide selection of training courses, webinar recordings, and instructional materials. In relation to their Learning Center, check out the FREE ARES Learning items, if you ever want to do Public Service Communication, this is a good place to start.
Best of the best for New Hams.  The ARRL has just implemented Youtube videos for the ARRL Handbook Keep an eye on them as new ones come out.
Contests of Interest. The following contests are upcoming this week. There are many other contests listed on the contest calendar.
ARRL Publications. These publications are available for free if you are a member of the ARRL:
The December QST is out from ARRL: Articles on End-Fed 20 Meter Vertical, The Transatlantic tests of 1921, 2021 Field Day results, January Kids Day, Contests and much more.
On The Air magazine. The Nov/Dec issues talks about "A better Signal from Your Handhelds . Though handhelds offer great portability, their range often isn't great. Ward Silver, NØAX, offers several techniques and hints in "A Better Signal from Your Handheld," starting with making sure your handheld's antenna is vertically polarized.
QEX magazine. The November- December 2021 edition has articles on: Controlling a 16x2 LCD with a TI MSP430G2553 Microcontroller; Bridging the Terahertz Gap at 30 THz; NanoSSB RX - An Ultra Low Cost SSB Multiband Receiver, NanoVNA SMD Tweezers; A Pulse Generator for Making TDR Measurements; Self-Paced Essays - #8 Maximum Power Transfer Theorem. 
NJT - National Contest Journal. The November-December 2021 edition has articles on: Ultra-Sharp, Low Loss Filters for ARRL Field Day; a Tour of Contest Log Checking; How to Use Online Scoreboards; PL-259 Expert Installation Tips; and Profile - Bill Straw, Ko7SS.
Ham Fests coming up:
NCARC Winter 2022 Hamfest 8:00 AM to 1:00 PM
01/15/2022 - Thomas M. McKee 4H Building - 5280 Arena Circle, Loveland, CO Take Exit 259 of I-25
Table Cost: $13 to $20   Admission: $7.00 - Talkin: 448.025((-))
Contact: Joe Hawley (970) 689-0828 Download the flyer Northern Colorado Amateur Radio Club
The SwapFest
A Joint Presentation of ARA & RMHAM 8 AM - 1 PM - 02/20/2022 - Adams County Fairgrounds
Table Cost: $13.00   Admission: $5.00 - Talkin: 147.15/R(100 Hz Tone)
Contact: More Information Coming Soon! Contact Wayne N0POH 303-699-6335 or Email n0ara-info@gmail.com
Another place to check for HamFests: ARRL Hamfests and Conventions
Do you need to swap, sell or buy something locally before the swap fest?  two of the areas long running swap lists are available by email weekly.  You can sign up for the Aurora swaplist at n0ara.info@gmail.com.  Another one is the Colorado Repeater Assoc. Swap list and you can check it out and or sign up at craswaplist+subscribe@groups.io.  it is also read out on Sunday Mornings on their repeaters.
Winter Field Day is coming – Jan. 29 – 30       
Tips, Tricks, Projects –
EMCOMM: The Importance of Social Media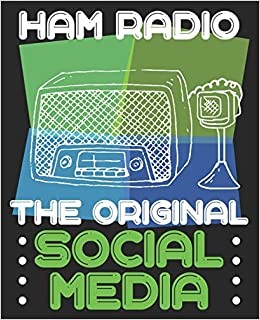 Equipment Loan Program. The Club still has a portable station available for loan to members. With the Covid-19 pandemic, the station has been available most of the time. If you would like to borrow it, please reach out to us and we'll get you on the schedule. The Station consists of an Icom IC-7300 (HF + 6m rig), a  Kenwood TMV71A (this is a mobile VHF/UHF rig), a diamond X50A VHF/UHF antenna, and a mast.  The gear is expertly mounted in a hard case and the station includes a power supply, wire end fed half wave antennas (20m and 40m).  These are great assets of the Club and may help you decide on your next radio. We have also recently acquired tools for Powerpole connectors. Everyone should benefit from using these.
Zoom Invitation/Link for the Next Monthly Club Meeting. The link for the next monthly Club meeting and presentation (but not for Connect Time) is:"[This link is removed. Please sign up for our email list on Google Groups.  When you receive an emailed copy of the Update, it will contain the link.  We do this for security to prevent people not interested in our club from easily getting access to our meetings]".  Connecting should be as easy as clicking the link. If you have your Zoom account set up you should be prompted to open your Zoom app. If you don't have a Zoom account, you will be prompted to permit Zoom to download. Once it has been downloaded, you will click the prompt to join the meeting. ZOOM HAS UPDATED ITS SETTINGS AND YOU MAY NOW BE PLACED IN A "WAITING ROOM" BEFORE JOINING THE CALL. PLEASE BE PATIENT, WE WILL BE WORKING TO MINIMIZE THE WAITING. Please check the lower left hand corner of the display to confirm that the video does NOT have a red line through it. Please also confirm that the microphone does have a red line through it. If you do not have a camera and microphone on your computer, you may still observe and listen in.  The steps are the same, except you do not need to adjust your microphone and camera. Finally, please change your "screen name to reflect your first and last name and call sign. We use this to determine who is attending.
King Soopers Program. This is a simple way to generate easy money for the club. If you connect your King Soopers card to the Community Rewards program and select our club as the nonprofit organization, the club will receive a quarterly payment based on purchases. It costs you nothing and is a wonderful benefit for the club. Once you sign up, you are set forever. Please sign up for this program. We cannot emphasize this enough as this program really generates great revenue for the Club and it costs nothing for you to participate. Just log into your account (tied to your King Soopers Card) or create an account if you don't have one. Select Community Rewards Program,  Type in Tri-Lakes Monument Radio Association (or use our account number, KM150). Press "Enroll" and you will receive a confirmation. It's that easy and takes only a minute or two.
 
Sign up to receive this Newsletter. We use Google Groups for our email list, which is the best way to stay in touch with the radio club activities: W0TLM mailing list and Google group. Please pass this along to anyone who might be interested in ham radio in general or our Club specifically. Each Week, we are posting the most recent version of the Update on the Club's website. For security reasons, some of the links have been removed. If you want the links you will need to sign up to be on our mailing list.
You received this message because you are subscribed to the Google Groups "Tri-Lakes Monument Radio Association (W0TLM)" group.
To unsubscribe from this group and stop receiving emails from it, send an email to w0tlm+unsubscribe@googlegroups.com.
To view this discussion on the web visit https://groups.google.com/d/msgid/w0tlm/7e8c08f7-6b0e-4042-a896-3da2aa9a1e46n%40googlegroups.com.
 WD0AJG